Principal Kevin Albertson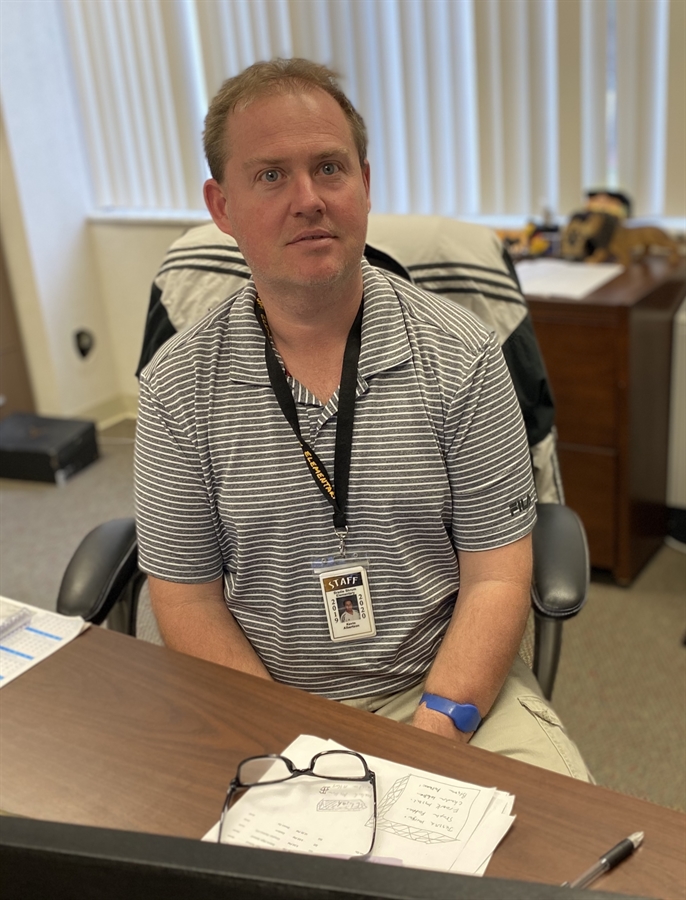 Kevin Albertson is a Salem High School graduate who has spent his career teaching at his alma mater.
He studied education at Indiana University Southeast, earned his Masters' degree in school counseling at Indiana University Southeast, and earned his Masters' degree from Indiana Wesleyan in School Administration.
Albertson said he knew he wanted to be a teacher when he served as a volunteer baseball coach under Derek Smith.
"I really enjoyed working with the baseball team and knew education was the career I wanted to be in," he said.
He spent his first years teaching at Salem Middle School in social studies and health. He has also been a counselor at Bradie Shrum Elementary School.
In October 2019, he took on his first, and current, administrative role as assistant principal. Albertson said he chose to pursue a role as an administrator because he was "looking for another avenue to work with the students and parents besides being in the classroom."
When asked what he enjoys the most about his job, he said, "working with the students and helping problem-solve to make the students successful."
Albertson said he looks forward to continuing to strive for excellence and preparing the students for the future in his role at SMS.