Salem Families, Late last night we received an email containing a bomb threat. EW and WW did not receive this threat. Upon receipt our local and state police were notified. Our buildings and grounds have been searched. We also believe this threat is not credible however out of an abundance of caution Salem Community Schools will not be in session today, April 14, 2023. We will have an elearning day on May 5, 2023. We will not be sending the Prosser bus this morning.

Students in Mr. Early's 7th grade history classes had fun creating these outlines of Nelson Mandela after learning about him in class. They chose words that described him to fill the shape.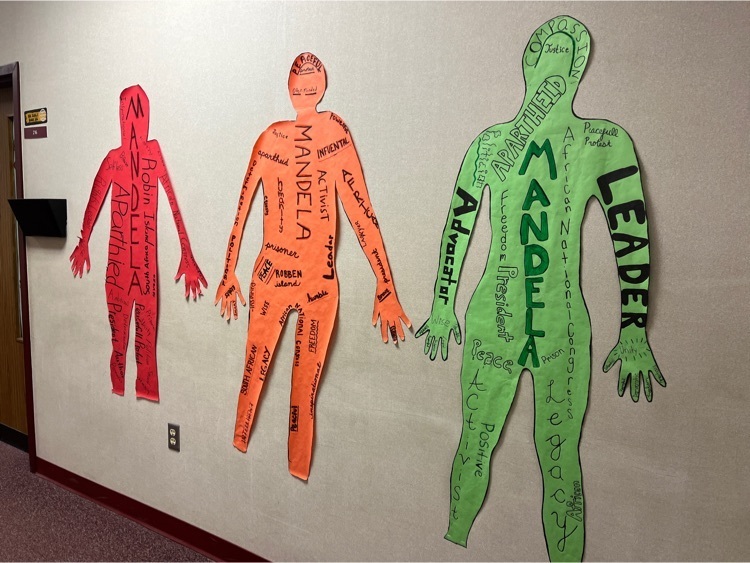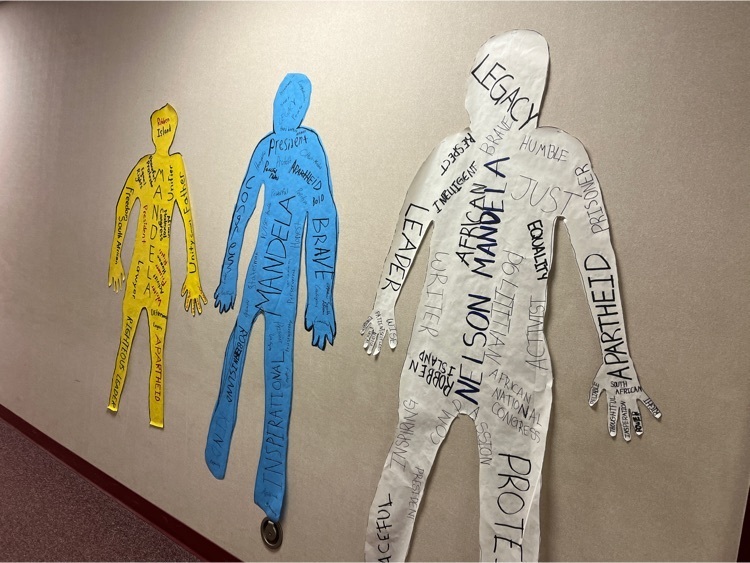 Mrs. Morgan's science classes started dissecting frogs today!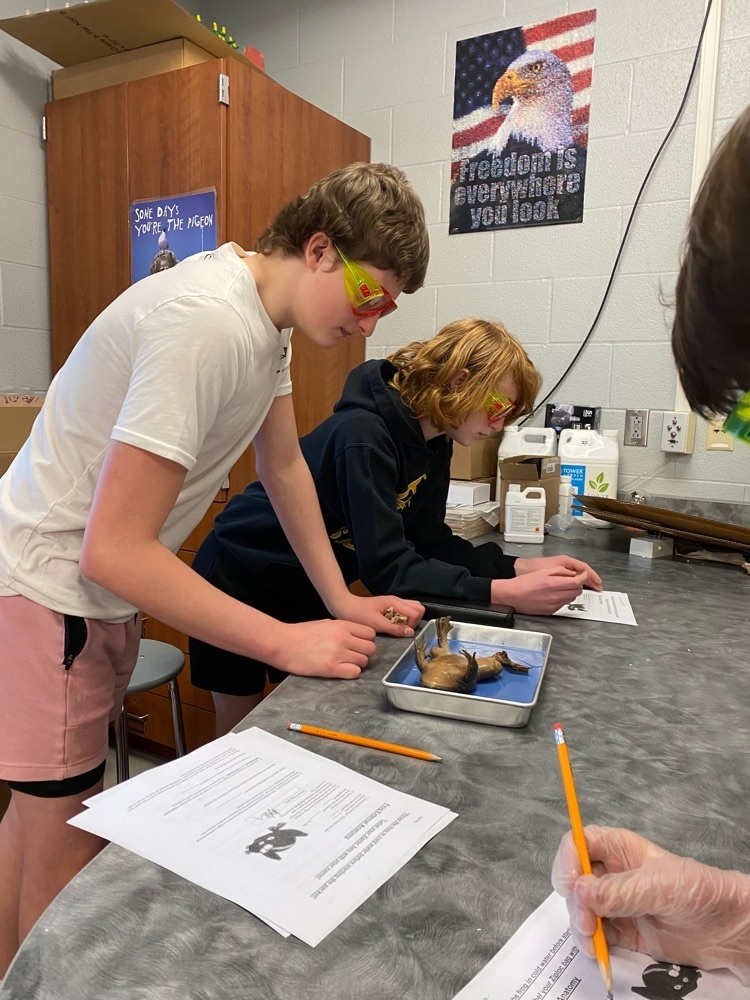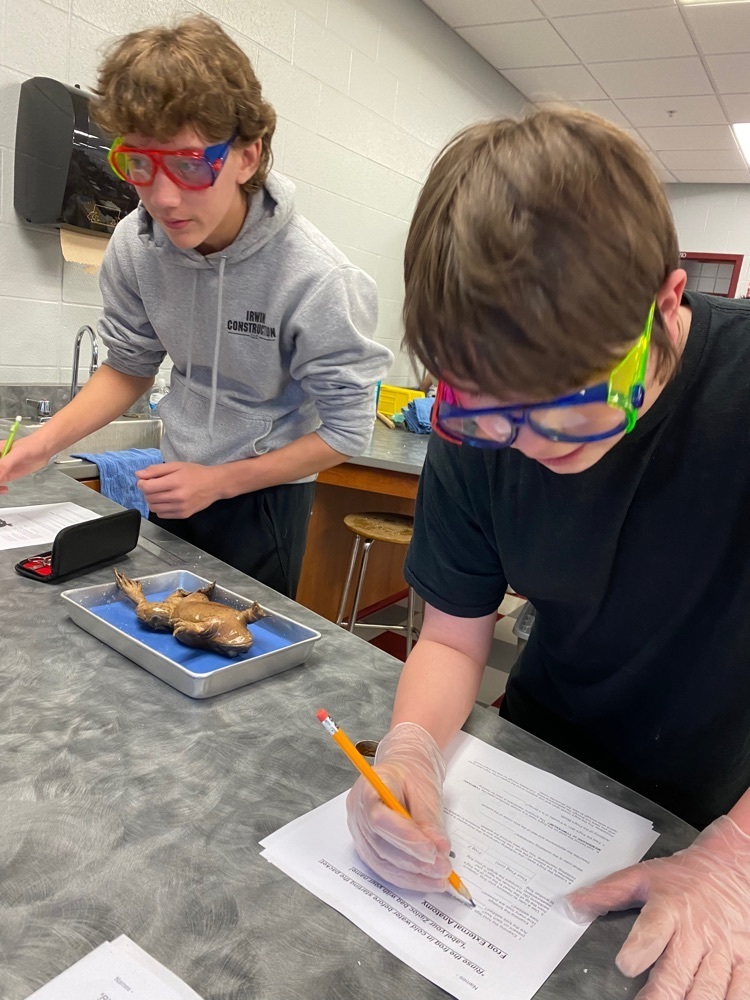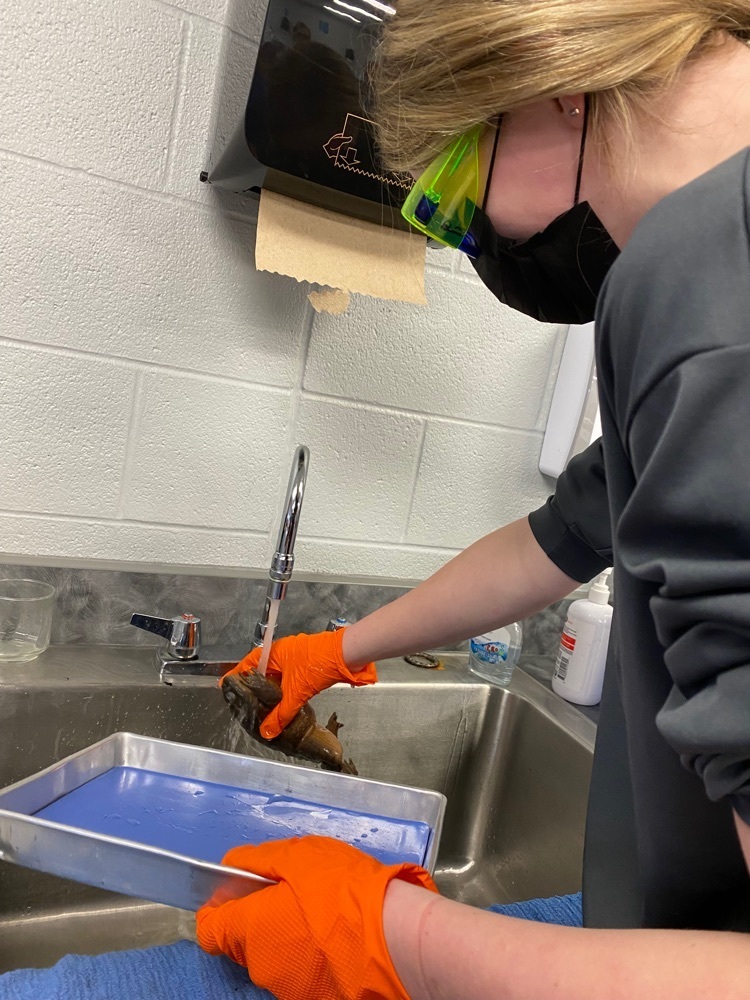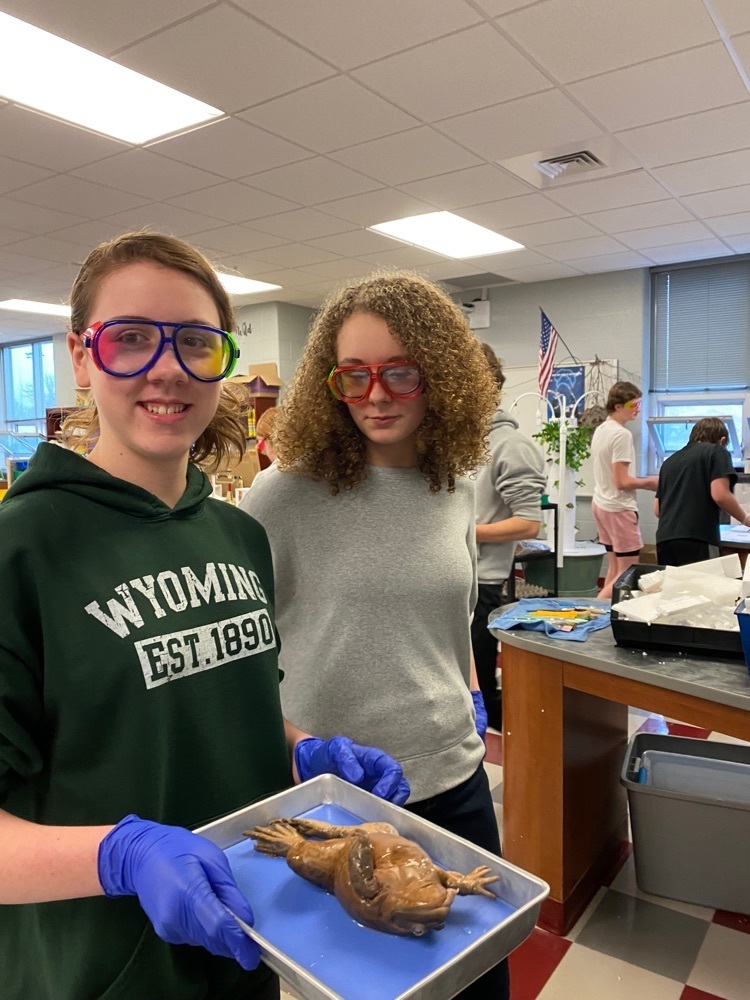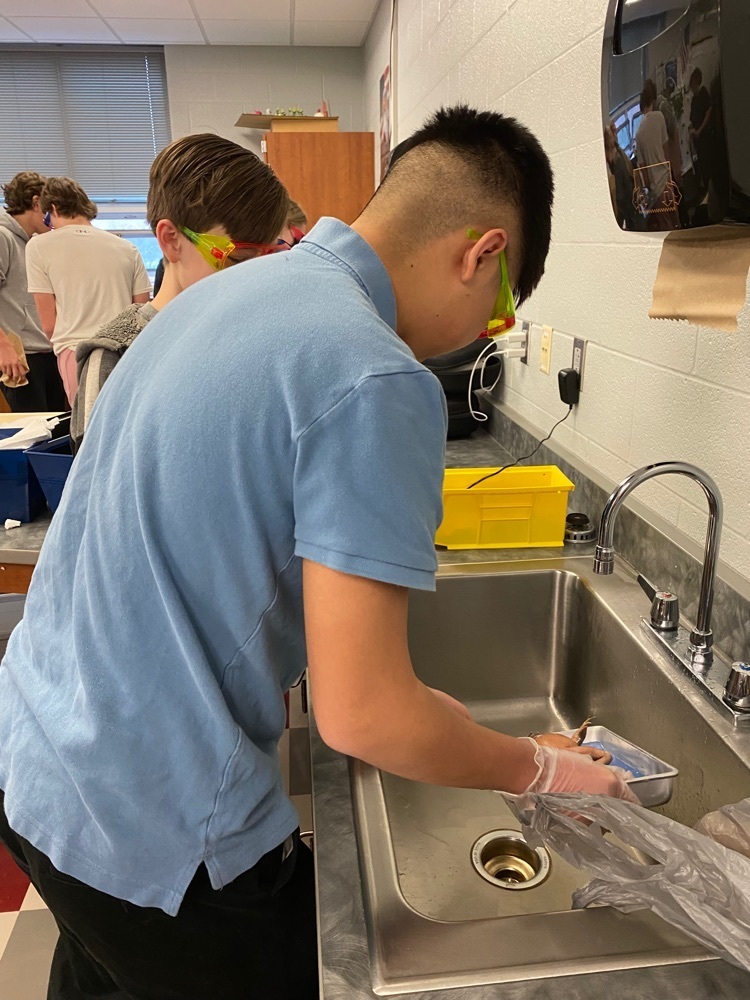 Hoping to spread the word about Youth Art Month, SMS will hold an art spirit week next week! See the attached flyer for dress up days!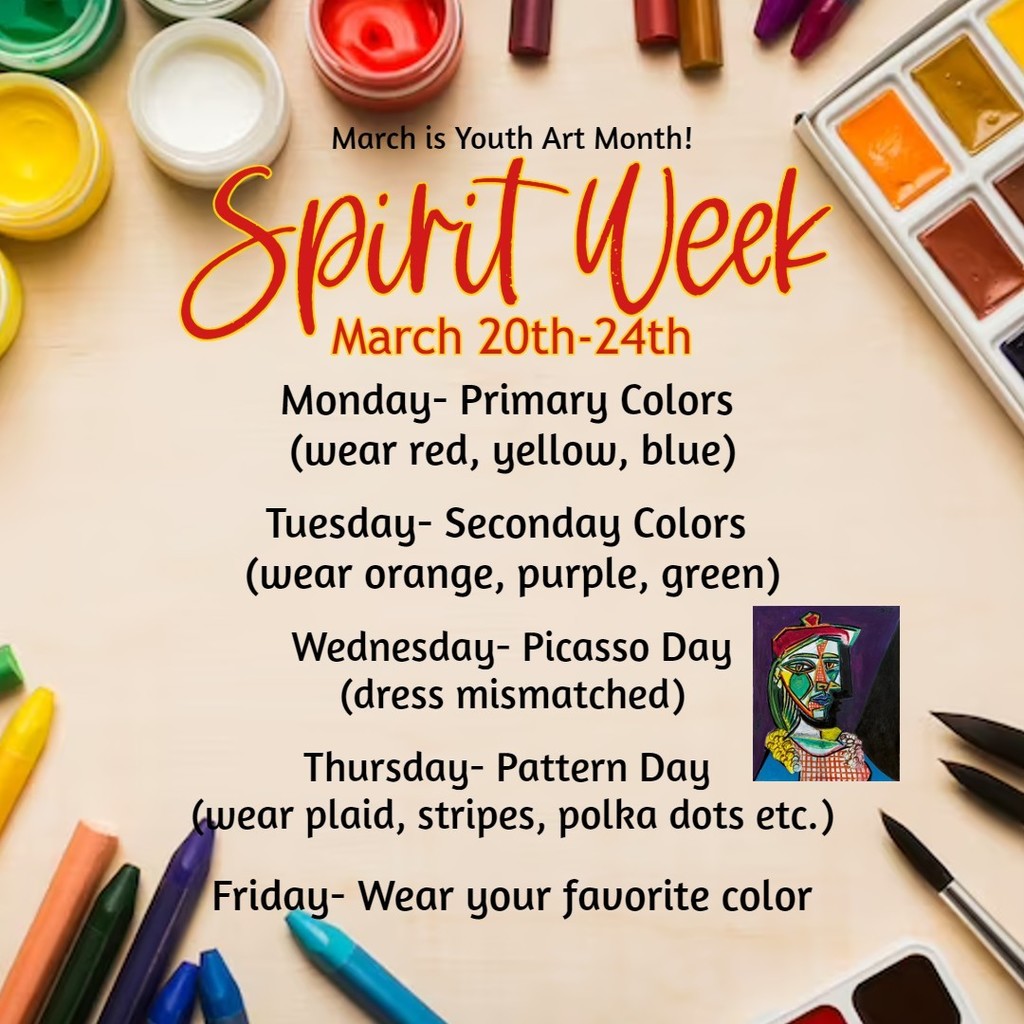 Salem Schools will be operating on a 2 hour delay today, Thursday, January 26. The AM Prosser bus will not run.
7/8 boys game at East Washington tonight @ 6pm. Fans that are attending please park in front of the middle school and enter through door #21. they have construction going on behind school where you would normally park.
7th grade girls game has been cancelled tonight. 8th grade girls game will start at 6:00 pm tonight at Borden.
7/8 Girls basketball game against EW will be played in the ROC gym at Salem Middle School tonight. 7/8 Boys vs. Corydon will be in the Main gym at Salem High School. Good Luck to both groups tonight!
7/8 Girls Basketball Tryouts will start tomorrow 10/17 from 5:30-7. Mr. Purlee will meet with any interested girls during access period. Please make sure you have turned in a Physical to office before you tryout.
Tonights 7/8th grade volleyball match at WW has been cancelled for tonight. Teams will practice after school until 5 pm.

Picture Day is coming up soon! 6th, 7th and 8th Grade: Tuesday, Sept. 13 Please fill out the form below if you would like us to share your email address with our photographer - Interstate Studio. They have an option to email proofs to parents this year!
https://forms.gle/WmNDmrdDYaoQHTG79
Tonights SMS 7th and 8th grade girls volleyball match has been cancelled.
Congratulations SMS Boys Tennis Team for moving to 1-0 on the season after defeating North Harrison 5-0 tonight. 1 singles Carson Albertson 8-0 2 singles Griffin Richards 8-2 3 singles Cole Roberts 8-0 1 Doubles L. Irwin/V. Stephens 8-0 2 doubles L. Ingram/E. Klinglesmith 8-0
Congratulations to our 8th grade volleyball team on a win last night against Orleans. SMS 8th grade 13-25 25-20 15-8 SMS 7th grade 10-25 18-25

Two big wins tonight for both 7th and 8th grade football teams over North Harrison! 7th grade won 40-0 and 8th was 32-0. Guys played super hard and we are so proud of them! On to Silver Creek next week!
Congratulations SMS Football, 7th grade defeated North Harrison 40-0 and the 8th grade won 32-0.
8th Grade Parents. Reminder 8th grade orientation is tomorrow night. July 28th at either 5:00 pm or 6:15 pm. Please enter thru door 9. There will be a brief informational meeting in the Ray Oppel Court gymnasium.
7th Grade Parents. Reminder 7th grade orientation is tomorrow night. July 27th at either 5:00 pm or 6:15 pm. Please enter thru door 9. There will be a brief informational meeting in the Ray Oppel Court gymnasium.
6th Grade Parents The call that went out earlier had the wrong time listed for 6th grade student orientation. Incoming 6th grade students can come for orientation at either 9 am or 1 pm. We apologize for the confusion and look forward to seeing our students tomorrow!
Reminder 6th Grade Orientation is tomorrow Tuesday July 26th. 6th Grade students can come either at 9:00 am or 11:00 am to tour the building and class schedules. 6th Grade Families can attend parent night at either time slots 5:00 pm or 6:15 pm you only need to attend one of the times. There will be a short meeting in the Ray Oppel Gymnasium at the beginning of each session. All Families attending need to enter through door 9.